About this Community
Geelong retrenched workers and careers seekers tell us they want to live, study and work locally (figure 1) but, as our region transforms rapidly from a heavy manufacturing base to a new range of trending industries, career seekers of all ages are looking for authentic experiences to inform their study and training choices. Retrenched workers want to see where their hard won skills sets and industry experiences can lead into regional careers now, and into the future.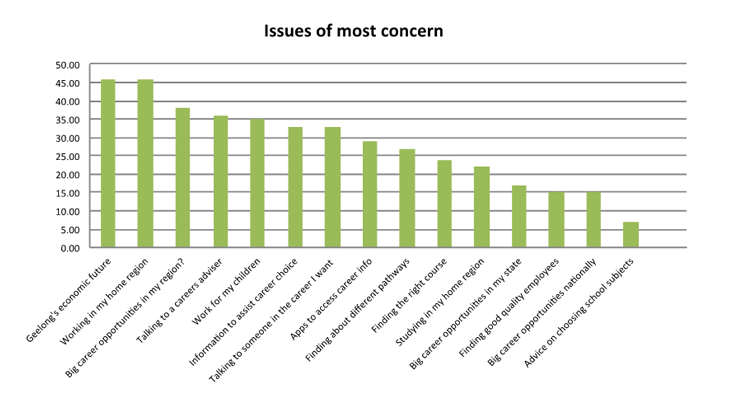 Figure 1. - Click to expand
---
Experience for work is a new approach to traditional work experience. Designed by employers and based on the Australian Work Inspiration model, Experience for Work offers participants an inspiring and authentic experience, in a dynamic regional workplace.
During the placement, participants will discover the various roles and responsibilities in an industry or organisation, what the company does, what experience and training it values, and how its current employees' career pathways led to their roles today. Each placement is uniquely designed in length and content, to showcase the dynamic qualities of Geelong's growing industries. As a participant you will be exposed to behind the scenes through an active and authentic experience . Along the way you will meet first hand industries shaping Geelong's future, and discover what they do, how they do it, and where they see the future of our region growing in the next five years.
Experience for work offers career seekers:

an inspirational immersion experience of a new and dynamic regional industry
supported, mentored and active experience for work
knowledge of how careers happen and what it takes to be successful in particular workplaces
enhanced understanding of the industry, the workplace and the relevant career pathways, through the eyes of industry participants
contacts, experience, personal feedback and encouragement
the opportunity, through incidental and targeted workplace interactions, to map your skills and training against a real life setting
a clearer view of the future of our region's workplaces and where you might fit in.
What does Experience for work look like?
Based on the work inspirations model, there are three experience for work components:

"all about me" - Professional career guidance officers at the Workforce Development Centre prepare you for your experience for work placement by helping you rediscover your talents, passions, and interests, and preparing a personal skills inventory. These are then best matched with the right work inspiration opportunity from the range of experiences available.
"behind the scenes" - During your employer designed placement, you will experience first hand the range of products and services your work inspiration industry offers. You will find out what your placement industry does, and why, how it operates and the various roles and opportunities that are available.
"Careers Happen" - by meeting and working with a different 21st century workplace you will have various conversation opportunities where you can find out about staff members career journeys, the kinds of experiences and training that have let them to their current positions, and their advice for you as you seek to reenter new workplaces in the future.
How do I find Experience for Work?
Search for opportunities on the live and exclusive opportunity feed on Experience for Work. These experiences for work are unique to each setting and therefore different in design. Make sure you meet the fitness, availability and any other seeker criteria , before you apply.
How do I sign up Experience for Work?
Click on the apply now button and you will be guided through. Your application will be received by the Geelong Workforce Development Centre who will contact you to arrange a time for you to come in , meet your professional careers guidance officer, and be supported and prepared for your inspirational experience. please note there is no charge or obligation for registration for experience for work, for the Workforce Development Centre's services or for the placement.
Will I have to attend an interview to secure an Experience for work placement?
Most placements will require you to attend an interview. Your Geelong Workforce Development Centre will help you arrange for this, and prepare for it.
---
JUMP TO MORE TRENDING CAREERS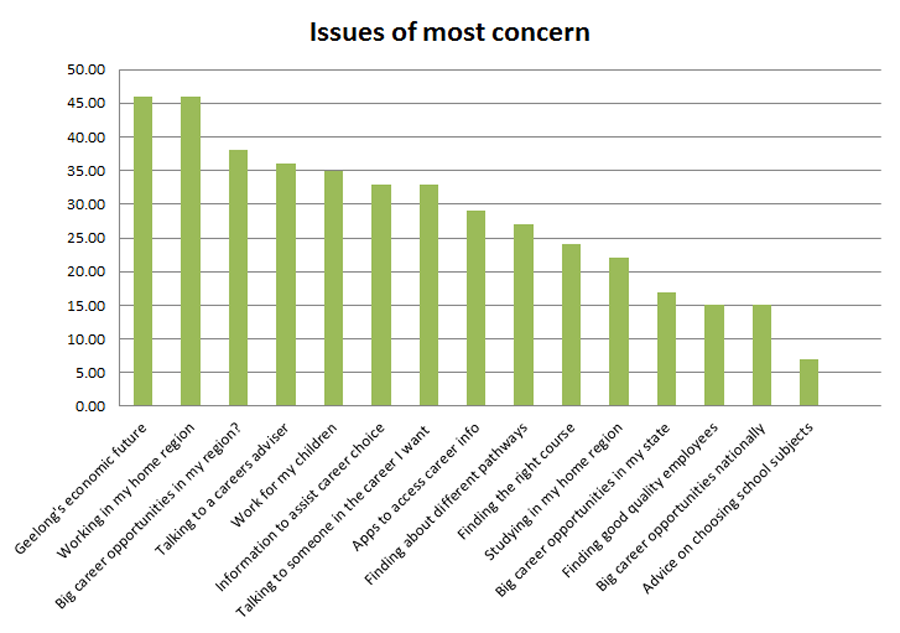 ×