About this Community
The work experience problem
Work experience has not always been a positive experience, for employers or for participants. Unsure of what the expectations were, employers sometimes resorted to offering menial tasks, supervised by reluctant employees, to an uninitiated participant. This impacted on productivity , and failed to give a true representation of the industry, or a positive experience to the participant.
The Experience for Work solution

Based on the international Work Inspirations model, experience for work takes work experience and turns it on its head! Each experience for work model is uniquely designed by its workplace to showcase their unique world of work first hand in a meaningful and inspiring way. For a short period one or more career seekers are hosted through the various departments within an industry, experiencing first hand what it takes to be successful in the region's new and developing economic landscape. Participants have the opportunity to ask questions, to observe and to be mentored by those working in a successful 2st century regional workplace. Regional Career seekers tell us they want to live, study and work here as much as possible. (Figure 1)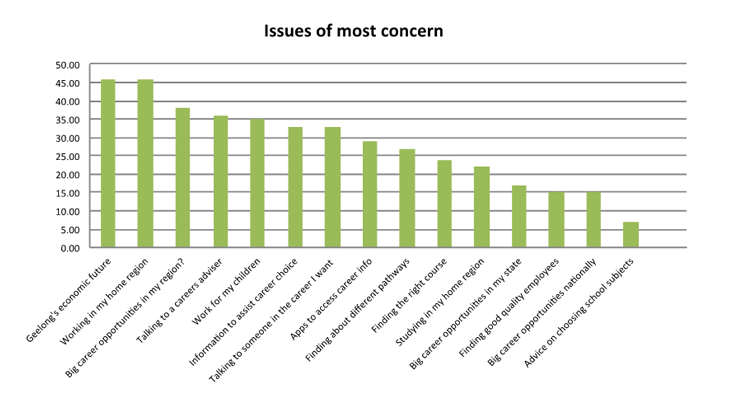 Figure 1. - Click to expand
---
We can't all do everything for Geelong's retrenched workers and careers seekers, but we can all do something! Experience for work offers the opportunity for your business to reconnect and re inspire our career seekers with the world of work in the 21st century. Experience for Work is not about offering a job , but offering an authentic immersion experience in an inspiring regional industry – yours!
Experience for work offers industry

the opportunity to inspire our future workforce
interactive, meaningful and enjoyable experiences reengaging careers seekers with their community and the opportunities within it
personal and professional development opportunities creating , leading designing and implementing inspirational work placement activities

Experience for work offers career seekers:


an inspirational immersion experience of a new and dynamic regional industry
supported, mentored and active experience for work
knowledge of how careers happen and what it takes to be successful in particular workplaces
enhanced understanding of the industry, the workplace and the relevant career pathways, through the eyes of industry participants
contacts, experience, personal feedback and encouragement
the opportunity, through incidental and targeted workplace interactions, to map your skills and training against a real life setting
a clearer view of the future of our region's workplaces and where you might fit in.
What does Experience for work look like?
Based on the work inspirations model, there are three experience for work components:

"all about me" - Professional career guidance officers at the Workforce Development Centre prepare your candidate for their experience for work placement by helping them rediscover their talents, passions, and interests, and preparing a personal skills inventory. These are then best matched with the right work inspiration opportunity from the range of experiences available.
"behind the scenes" - This is where you come in. Working with your team you design a placement to showcase the range of products and services your industry offers. You need to identify how much time you want to offer, a mentor or series of mentors who will guide your participants through an immersion experience of your workplace, including what industry does, and why, how it operates and the various roles and opportunities that are available. You might want to include some simple activities for your participants.
"Careers Happen" - by meeting and working with a different 21st century workplace your participants will have various conversation opportunities where they can out about staff members career journeys, the kinds of experiences and training that have let them to their current positions, and their advice as the participants seek to reenter new workplaces in the future.
How do I design my Experience for work opportunity ?
We at the GRLLEN will happily mentor you. Contact Bernie Cooke email: bcooke@grllen.com.au for support. And for inspiration check out the work inspirations site where many Australian companies have designed short term inspirational experiences for students, many of which have traction with older careers seekers.
What about insurance?
The GRLLEN covers any insurance liabilities . Please see the registration form, under resources for more details.
How do I do I load my Experience for work opportunity?
follow the prompts on the Experience for Work talent community site. Contact the Workforce Development Centre on email: wdcgeelong@gordontafe.edu.au if you need any help.
---
JUMP TO MORE TRENDING CAREERS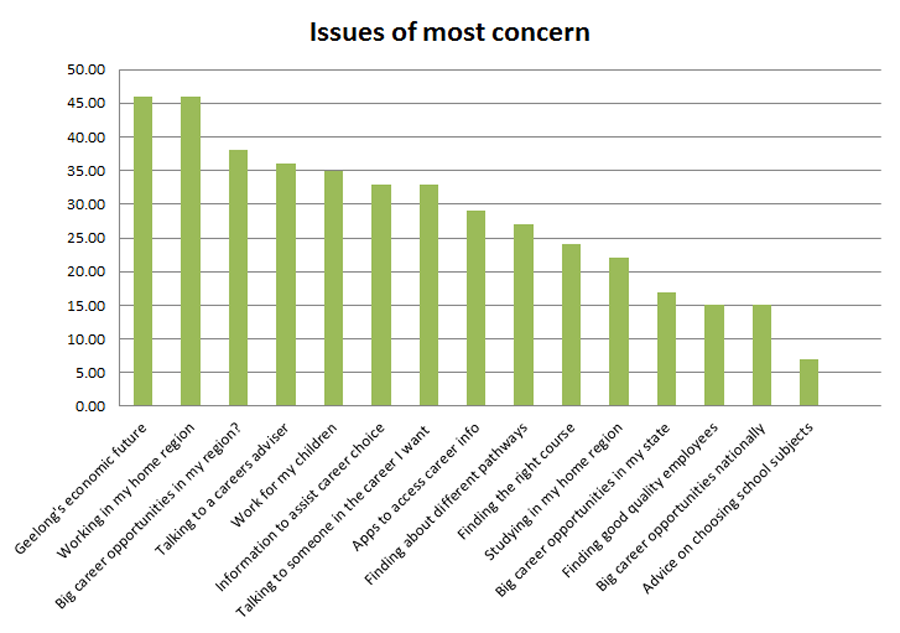 ×